San Francisco & Peninsula Marinas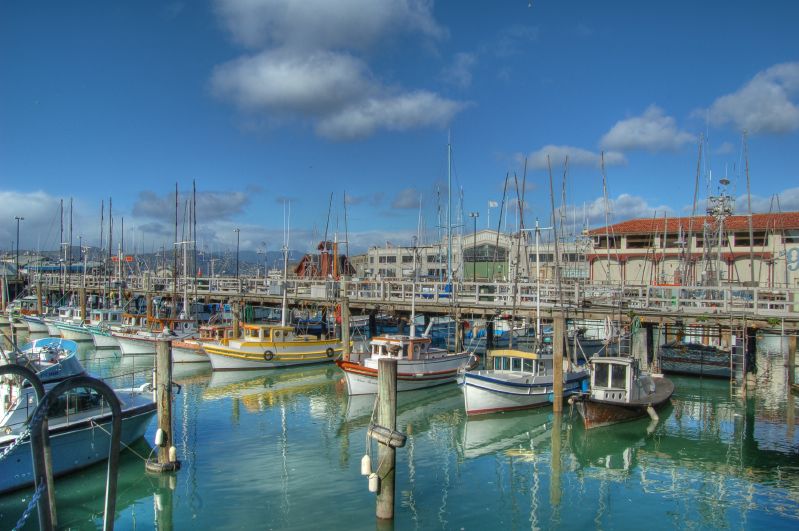 SAN FRANCISCO & PENINSULA MARINAS WE SERVICE
Seashine is always here to help in your boat cleaning and yacht maintenance needs. We provide top notch boat detailing, boat cleaning services, yacht management and yacht maintenance services to most marinas throughout the North Bay.
San Francisco
San Francisco Marina: San Francisco Marina is the oldest recreational marina operating in San Francisco, and perhaps the Greater Bay Area, the harbor has had vessels berthed in its original basin, now known as the West Harbor, since before the 1906 earthquake. The original marina was expanded in the mid-1960s and is now approximately 35 acres. The entire facility has 727 berths, including 15 end ties for guest berthing vessels up to 50 feet LOA, free pump out stations and a commercial fuel dock. San Francisco Marina also features a large and popular park, Marina Green, which is home to many events including Escape from Alcatraz and Fleet Week. For more information call them at (415) 831-6322. Seashine provides San Francisco yacht management, boat cleaning and boat maintenance services to this marina and those listed below.
South Beach Harbor: Built in 1986 by the San Francisco Redevelopment department, South Beach Harbor is a full service marina, consisting of 700 slips with concrete docks, a 640′ recreational and commercial Guest Dock, Pier 40 Maritime Center and South Beach Park. Amenities include telephone, television, restrooms, security and more. For more information call them at 415.495.4911 ext. 1111.
Brisbane
Brisbane Marina: Brisbane Marina has 580 berths ranging in size from 30 to 66 feet and a 270' Guest Dock. The marina can accommodate vessels up to 100 feet. Amenities include a 300 ft. Fishing Pier. SaniSailor pumpout, Porta-potty dump station, holding tank pumpout available 24 hrs. Secure gatehouses and nighttime security guards, private restrooms with hot showers, free parking, friendly staff and services, picnic areas, free wireless internet. For more information give them a call at 650-583-6975.
Oyster Cove Marina: Since 1983, Oyster Cove Marina, with its concrete piers and landscaped promenade, has offered boaters friendly service and a resort feel at an affordable price. The marina offers top of the line amenities including phone and cable television, portable pump-outs, heated bathrooms and more. For more information on rates call them at (650) 952-5540.
Oyster Point Marina: Oyster Point Marina/Park is one of San Mateo County's most exciting new recreational facilities, with something for everyone. With 455-berths available ranging in size from 26-60'. The marina offers a boat launch, 300 foot fishing pier and a 33 acre park with hiking and jogging trail, picnic facilities and a 2.5 acre sandy beach. For more information, give them a call at 650-952-0808.
We offer a wide range of professional services tailored to your individual boating needs.